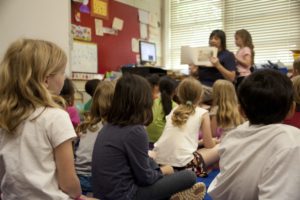 The reasons for taking a language test can be of different nature. First of all, a language test helps to assess the language level, in order to then find the right language course to improve your language skills, for example. In the case of children, this may be necessary if a student exchange is pending or if it is a matter of attending an international school. Moving abroad and the associated change of school may also require an assessment of the language level.
Depending on previous knowledge and needs, there are language tests at different levels. So before you decide to take a language test, you should ask yourself a few questions::
For what purpose do I need the language test?
Which language level should be tested?
Which quality characteristics should the certificate have?
Should the language test be recognized worldwide?
Language tests for children at a glance
In order to ensure comparability of language tests for children, we have created a list of possible tests for you so that you can get your bearings more quickly and choose the language course that suits you best.