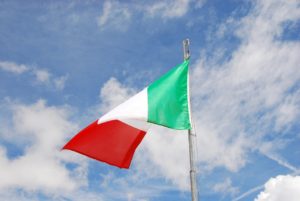 Italian is a melodic and sonorous language. It is rarely spoken outside of Italy, but due to the popularity of Italy as a vacation destination, it is understandable that many people devote themselves to learning Italian. Whoever speaks Italian, therefore, has a clear advantage when traveling in Italy and doing business there. But also students who are interested in spending a semester abroad in an Italian-speaking country, or who are looking for a student exchange in Italy, cannot avoid an Italian course.
There is a whole range of Italian tests and certificates. They are offered by various test centers and providers and differ according to various criteria. Before deciding on an Italian course, you should ask yourself the following questions:
What language level am I at?
What is the purpose of the Italian test?
What are the requirements for the test?
Where can I get my Italian certificate?
Is it about passing the test with certificate or a concrete score where failing is not possible?
In order to ensure comparability of Italian language tests, we have carried out a graphical classification of all language tests so that you can find your way around more quickly and choose the language course that suits you best.
Italian language tests at a glance
Online Italian courses at a glance